FACET® Analytical Booth 1302 @ SOMSA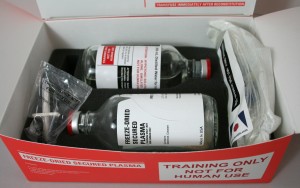 Visit FACET® Analytical at Booth 1302. FACET® Analytical manufactures custom simulated medications for hands on training in field scenarios. Starting with formulation to container/closure each simulated medication is a replica of the active drug product.
FACET® Analytical provides private label-OEM manufacturing for dry and liquid products, formulation development, and dosage forms in ampoules, syringes, parenteral vials, infusion bottles, and more. Simplify multi-step procedures into single-use packaging with FACET's complete labeling and packaging capabilities. We have no minimum order quantities and are a USA Manufacturer located in Florida, USA.
2016 SOMSA- BOOTH 1302 Exhibit Hours:
Tuesday May 24, 1000 – 1900
Wednesday May 25, 1000 – 1530
Thursday May 26, 0700 – 1030
Charlotte Convention Center, Charlotte, NC
Contact FACET for more details
Posted on February 25, 2016